RSS
Watch the Video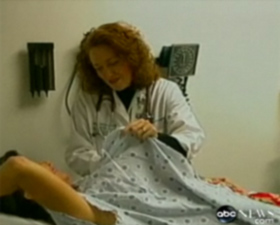 Headlines
As reported by ABC News, June 23, 2010.
New Tumor-Detection Method: End to Biopsy?
UConn researchers, both in Storrs and at the Health Center, are studying the effectiveness of an imaging device that has been shown to locate and analyze suspicious tumors in breast tissue. The research, led by Quing Zhu, a professor of bioengineering in the Department of Electrical and Computer Engineering, is cited in this abcnews.com medical minute.