RSS
Best Doctors List
Anesthesiology
Marc A. Paradis, M.D.
Amir Tulchinsky, M.D.
James C. Wickwire, M.D.
Cardiovascular Disease
Michael A. Azrin, M.D.
Bruce T. Liang, M.D.
Peter Schulman, M.D.
Dermatology
Jane M. Grant-Kels, M.D.
Hanspaul S. Makkar, M.D.
Marti J. Rothe, M.D.
James D. Whalen, M.D.
Diane Whitaker-Worth, M.D.
Dermatopathology
Jane M. Grant-Kels, M.D.
Endocrinology and Metabolism
Andrew Arnold, M.D.
Carl D. Malchoff, M.D.
Pamela Taxel, M.D.
Gastroenterology
Joel B. Levine, M.D.
Geriatric Medicine
Patrick P. Coll, M.D.
Anne M. Kenny, M.D.
Margaret Rathier, M.D.
Gail M. Sullivan, M.D., M.P.H.
Glendo L. Tangarorang, M.D.
Infectious Disease
Kevin Dieckhaus, M.D.
Internal Medicine
Elizabeth Appel, M.D.
Michael B. Fischer, M.D.
Lynn Kosowicz, M.D.
Thomas M. Manger, M.D.
Jacqueline S. Nissen, M.D.
Michael P. Steinberg, M.D.
Gail M. Sullivan, M.D., M.P.H.
Medical Oncology and Hematology
Robert D. Bona, M.D.
Nephrology
Andre A. Kaplan, M.D.
Neurological Surgery
Hilary C. Onyiuke, M.D.
Neurology
James O. Donaldson III, M.D.
Beverly N. Greenspan, M.D.
Louise D. McCullough, M.D., Ph.D.
Louis Reik, Jr., M.D.
Obstetrics and Gynecology
Claudio A. Benadiva, M.D.
Molly A. Brewer, M.D., M.S., D.V.M.
Winston A. Campbell, M.D.
James F. X. Egan, M.D.
John C. Nulsen, M.D.
Anne-Marie Prabulos, M.D.
Carolyn D. Runowicz, M.D.
Phillip P. Smith, M.D.
Garry W. Turner, M.D.
Joseph A. Walsh, M.D.
Ophthalmology
William H. Ehlers, M.D.
Jeanine K. Suchecki, M.D.
Orthopaedic Surgery
Robert A. Arciero, M.D.
Michael S. Aronow, M.D.
Bruce D. Browner, M.D., M.S.
Thomas M. DeBerardino, M.D.
Jay R. Lieberman, M.D.
Augustus D. Mazzocca, M.S., M.D.
Craig M. Rodner, M.D.
Kevin P. Shea, M.D.
Otolaryngology
Denis C. Lafreniere, M.D.
Gerald Leonard, M.D.
Jeffrey D. Spiro, M.D.
Pediatric Dermatology
Hanspaul S. Makkar, M.D.
Diane Whitaker-Worth, M.D.
Pediatric Specialist/Neonatal-Perinatal Medicine
Naveed Hussain, M.D.
Psychiatry
Jonathan M. Covault, M.D., Ph.D.
Andrew Winokur, M.D., Ph.D.
Pulmonary Medicine
Nausherwan K. Burki, M.D.
Radiation Oncology
Robert J. Dowsett, M.D.
Rheumatology
Aryeh Abeles, M.D.
Micha Abeles, M.D.
Surgery
Peter J. Deckers, M.D.
Lori L. Wilson, M.D., F.A.C.S.
Urology
Peter C. Albertsen, M.D.
Carl K. Gjertson, M.D.
John A. Taylor III, M.D.
Vascular Surgery
James O. Menzoian, M.D.
Headlines
As reported by Hartford Magazine, January 2011.
Greater Hartford's Best Doctors
Twenty years ago, two well-known physicians affiliated with Harvard Medical School founded a Boston-based company that today is known as Best Doctors, Inc. The mission then, as now, was to help seriously ill or injured patients — and even those with less serious ailments — find the best medical care available.
In the early 1990s, Best Doctors began producing books identifying the top physicians in a number of different fields, and also invited print media organizations to publish listings for their geographic areas as a public service. Hartford Magazine began publishing the company's list of top-ranked physicians for Greater Hartford in 2004, and has been doing so each year since.
Every two years, all doctors on the list are re-evaluated and new ones are added. The list is updated in the years between, as physicians move away or retire, or Best Doctors move into our region. The 2010 list includes more than 300 doctors in more than 50 specialties. Some specialties are not yet covered by Best Doctors, including emergency room physicians and podiatrists.
Unlike some other top doctor compilations, the physicians on each Best Doctors list are not selected by popular vote, but by their peers. "We ask doctors within the various specialty areas of medicine who they would go to if they had the kind of problem that they treat," said a company representative. "There's no chance to stuff the ballot box because you already have to be one of the best doctors to vote."
We hope you find this list helpful the next time you or a loved one need medical care.
Featured Profiles
Bruce T. Liang, M.D.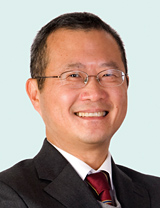 Title: Chief of Cardiology, UConn School of Medicine; Director of the Pat and Jim Calhoun Cardiology Center; Ray Neag Distinguished Professor of Cardiovascular Biology and Medicine
Specialty: Cardiovascular Disease
Practice name: Pat and Jim Calhoun Cardiology Center
Medical school: Harvard Medical School
Years practicing: 24 years
What does it take to be a good physician in your field?
The two most important factors are clinical judgment, which is based on medical knowledge and experience, and a compassion for what the patient is going through.
Why do you think the disease you specialize in is so prevalent?
Heart disease is the leading cause of death in the U.S., because of the prevalence of many of the risk factors, such as diabetes or even pre-diabetes, hypertension and high cholesterol from diet and genes, to name a few.
What symptom do your patients ignore most?
Fatigue and shortness of breath can be important warning symptoms of heart disease but are often ignored or attributed to aging or obesity or de-conditioning.
What recent technological innovations have changed your field?
A catheter-based approach through a small skin incision to open a blocked artery – so-called angioplasty followed by a stent – has revolutionized what doctors can do for our patients. Another example is the development of drugs and devices that can now prevent or cure a disease when discovered. A third example is the technology to see inside not just the body but also a blood vessel or a part of an internal organ, which we owe to computers and modern equipment.
What has been your proudest medical moment?
Any time I can help my patient, either through my clinical judgment or the application of any of the technological innovations.
How do you plan to stay the Best Doctor?
By exercising my best clinical judgment and having a compassion for my patients.
Louise McCullough, M.D.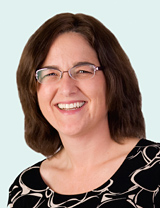 Specialty: Vascular Neurology
Practice name: UConn Medical Group
Medical school: University of Connecticut Medical School; residency and fellowship at Johns Hopkins
Years practicing: 10 years
What does it take to be a good physician?
Keeping up to date with new literature and guidelines.
What's one piece of advice you wish your patients would heed?
Treat your blood pressure!
Why do you think the disease you specialize in is so prevalent?
Several factors. Our population is getting older, so we have a lot more of the risk factors for vascular disease, and obesity is becoming increasingly prevalent.
What symptoms do your patients ignore most?
The symptons of TIA, or "transient ischemic attacks," stroke warning signs. Many patients come in with a stroke and say, "Oh, I had two episodes of arm weakness and slurred speech last week, but they went away." Stroke rates are high in the first few months after a TIA, so don't ignore the warning signs. Get to the hospital for an urgent workup. It is much harder to treat a stroke than to prevent one!
What recent technological innovations have changed your field?
Imaging. We can see blocked vessels on a CT angiogram within 20 minutes of the patient arriving at the hospital.
What has been your proudest medical moment?
Probably receiving my first major research grant. I believe that research is extremely important but is undervalued by many. Many new treatments are developed at the bench, and we need to keep physicians engaged in this area if we hope to move these therapies to the bedside.
John C. Nulsen, M.D.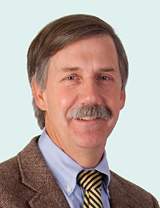 Specialty: Reproductive Endocrinology and Infertility
Practice name: The Center for Advanced Reproductive Services at the University of Connecticut Health Center
Medical school: Case Western Reserve University
Years practicing: 22 years
What does it take to be a good physician in your field?
It requires you to remain caring, compassionate and in tune with the varied teed of patients with infertility. It also requires that you remain educated and competent in the latest technologies available in reproductive medicine. Performing clinical research and educating peers fellows and residents provides opportunities to stay at the forefront of this specialized field.
What's one piece of advice you wish your patients would heed?
I wish my patients would, when experiencing infertility, expeditiously seek the advice and care of an individual who has received advance training in treatment of reproductive disorders.
Why do you think the disease you specialize in is so prevalent?
Advanced maternal age. Often, for a wide range of reasons including career advancements or other personal choices, couples either intentionally or inadvertently delay attempts at conception without taking into account the profound effect that advancing maternal age has on a couple's ability to conceive.
What are three ways to avoid having problems in this area?
1. Do not postpone having a family without being cognizant of the significant impact that maternal age had on the ability to conceive.
2. Before beginning treatments for cancer, talk to your physician about fertility preserving options.
3. lf you are having trouble conceiving be sure to seek care from a physician who is trained in reproductive endocrinology/infertility. Use your precious time wisely.
Photos by Corley Fleming, ©2011 Hartford Magazine.