Feature Story
Health Center Today, December 4, 2009
Getting the Word Out About Spina Bifida and Folic Acid
By Chris DeFrancesco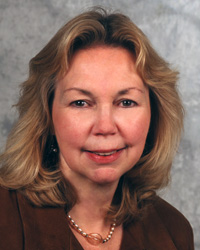 A community survey targeting adults of reproductive age in Connecticut finds relatively low awareness of spina bifida and the benefits of folic acid.
The survey was part of a statewide project led by Robin Leger, a research nurse at the New England Musculoskeletal Institute, and Kiley Carlson, executive director of the Spina Bifida Association of Connecticut. The survey respondents included 377 women with a mean age of 25, and 132 men with a mean age of 27.
Three quarters of respondents had not had children; six in 10 say they plan to.
Slightly more than one-third said they took daily vitamins for general health.
Only six of the women reported taking vitamins and/or folate to prevent birth defects.
Men were less knowledgeable about spina bifida and folic acid than women.
Men were added to the study following a 2008 University of California study indicating folate intake may improve the quality of sperm.
Earlier this year, Leger and Carlson spoke with NBC Connecticut for a story that aired in October, which is National Spina Bifida Awareness Month.
In March, Leger presented their research poster at the First World Congress on Spina Bifida Research and Care, where she was the keynote speaker for nursing and allied health.
Leger serves on the board of directors of the Spina Bifida Association of Connecticut, which offers more information about folic acid on its web site: http://www.sbac.org/SBAC.Org__Folic_Acid.htm.