RSS
Dr. Lori Wilson and Nancy Baccaro on "Your Town"

Listen to the WDRC interview
Feature Story
Health Center Today, October 14, 2009
Breast Cancer and Beyond – A Conversation with the Experts
By Chris Kaminski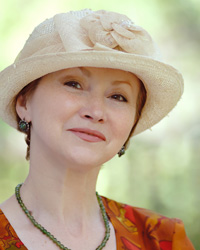 From the day a woman is diagnosed with breast cancer to many years later, she will face health questions and adjustments to her new life as breast cancer survivor. There will be questions ranging from how to prevent a recurrence, to relationships with family and friends, to whether researchers are getting closer to finding a cure for the disease.
At the 2009 Connecticut Breast Health Initiative's CT Race in the Park survivorship breakfast last May, breast cancer survivors and their families shared their breakfast with physicians and researchers and talked about survivorship issues and the latest in breast cancer research. "The breakfast was overwhelmingly popular. However, with very little time to cover all the issues, the participants agreed that the conversation needed to be continued," says breast cancer nurse practitioner Nancy Baccaro. The CTBHI is a nonprofit organization that has granted $1.2 million dollars to research and 100 percent of the money remains in the state of Connecticut.
Experts from the Health Center will continue the conversation with the latest information on a variety of topics related to breast cancer survivorship at a free program Wednesday, October 28, at 6 p.m. in the Low Learning Center.
The program will be introduced by Joyce Bray, president of the Connecticut Breast Health Initiative. Dr. Rajiv Chandawarkar will speak about wound healing and breast reconstruction; Dr. Susan Tannenbaum will present information about personalized cancer treatments and clinical trials; Dr. Pamela Taxel will discuss bone health, bone pain and anti-estrogen therapy; Dr. Anne Kenny will talk about omega-3 fatty acids and bone health, and researcher Dr. Kevin Claffey will explore the biology of breast cancer and cell line development research projects. Dr. Lori Wilson will moderate the program.
To register, call 860-679-7692 or visit http://discoveryseries.uchc.edu. The program is sponsored by the Connecticut Breast Health Initiative and the UConn Clinical and Translational Breast Program, part of the Carole and Ray Neag Comprehensive Cancer Center.