RSS
Watch the Video
Feature Story
Health Center Today, June 15, 2010
Poison Prevention Tips to Avoid Summerís Hazards
By Carolyn Pennington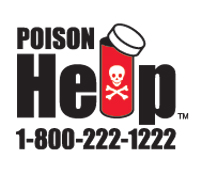 Itís the season for bug bites, poison ivy, and toxic materials related to gardening and pool maintenance. Is it a land mine of potential problems every time you venture outdoors?
"There are risks, but nothing people canít handle with just a few simple precautions and staying alert to whatís around us," says toxicologist Bernard Sangalli, administrative director of the Connecticut Poison Control Center at the Health Center. "We all take simple steps each day to stay safe and healthy, and as the seasons change so can the risks. Being aware of poisoning hazards helps prevent poisoning accidents."
So whether youíre swimming, gardening, barbecuing, dining outdoors or just lounging on the chaise, the following information and helpful hints from the poison center will help you and your family enjoy these lazy days of summer.
Multiple insect bites can be dangerous. Fragrances and bright-colored clothing attract bugs so are best avoided for outdoor activities. Insect repellents should be sprayed away from food. Adults should spray repellent on their hands and then apply to childrenís faces. Children are likely to put their fingers in their mouths so itís best they not apply their own repellent. Wash off the repellent when you come indoors.
Be aware of whatís growing around areas where young children are playing. Cases of poison ivy can be severe enough to require medical attention. A good rule to go by: leaves of three, let it be.
Only experts can tell poisonous mushrooms from safe ones. Stay away from wild mushrooms. With some, eating even a few bites can cause fatal liver damage.
Inhaling chlorine products can irritate the respiratory system. Homeowners who have swimming pools should store pool chemicals in a safe and secure place, out of childrenís reach.
Insecticides and pesticides can cause serious injury. Keep them well out of the reach of youngsters and always put them away after use. A locked area is best.
When visiting the homes of friends and relatives, check to be sure that they too are aware of potential poisoning hazards. Keep a special eye on youngsters in an unfamiliar environment.
Even with the best care and safeguards, accidents do happen. If you suspect a poisoning, donít wait to see what happens, call the 24-hour emergency hotline at 1-800-222-1222 immediately. "Never hesitate to call us because you think you might be overreacting," said Sangalli. "We are always very happy when we can say, ĎEverythingís fine. Thereís no need to worry.í"