Feature Story
Health Center Today, March 12, 2010
Take Stock, Be Sure to Lock Potential Health Hazards
By Chris DeFrancesco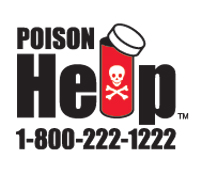 Everyone, especially parents, should keep track of anything that can be poisonous and keep it out of children's reach. The reminder comes as part of National Poison Prevention Week, March 14 through 20.
"Poisons are all around us, but we can learn to live with them safely," says Amy Hanoian-Fontana, community education specialist at the Connecticut Poison Control Center.
Poison control centers are the local authority on substances or medications that are potentially hazardous when exposed to, touched, ingested or inhaled, as well as stings and bites. The national toll-free number, 800-222-1222, works from anywhere in the U.S., with calls routed to the nearest poison control center. Connecticut's is located at the UConn Health Center.
"If you could do one thing to poison proof your home, lock up all medications, including prescriptions, over-the-counter, and herbal and natural supplements," Hanoian-Fontana says. "National Poison Prevention Week is a great reminder to take stock of the poisons you have in your home and do something about them to keep your family safe."
Approximately 2 million poisonings are reported each year to the 60 poison control centers across the United States. The American Association of Poison Control Centers says approximately 90 percent of poisonings happen at home, more than half of poisoning exposures involve children under the age of 6, and the majority of fatal poisonings occur among adults, especially older adults.
Experts say because many poison exposures can be treated at home, those in doubt about whether to call the Poison Control Center hotline should err on the side of caution and make the call.