Feature Story
Health Center Today, April 15, 2011
World Renowned Forensic Scientist Dr. Henry Lee Is Guest Speaker for Commencement
By Carolyn Pennington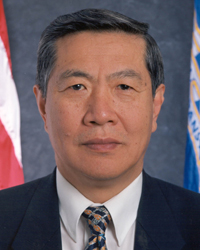 Dr. Henry C. Lee
Dr. Henry C. Lee has been chosen as the guest speaker for this year's commencement ceremonies. The ceremony is scheduled for Sunday, May 15, at 2 p.m. in the Connecticut Convention Center in Hartford.
Lee is an endowed professor and founder of the Forensic Science program at the University of New Haven. He is an acknowledged visionary in his field, advancing the study of forensics at the University exponentially over the past 30 years from a small classroom equipped with a single fingerprint kit to an internationally-recognized multi-disciplined academic department with state-of-the-art technology. UNH forensic science students and law enforcement professionals from around the globe are now able to take advantage of the cutting-edge technology in the new Henry C. Lee Institute of Forensic Science building, which opened in fall 2010.
Over the past several decades, Lee has assisted in the investigations of more than 8,000 criminal cases, including the O.J. Simpson case, the review of the John F. Kennedy assassination and the death of JonBenet Ramsey.
He joined the Connecticut State Police more than 30 years ago and served as the state's first criminalist. He was the driving force behind the creation and the tremendous growth of the Connecticut State Police Major Crime Squad and Forensic Science Laboratory – recognized as one of the finest facilities in the country.
He served as the commissioner of the Connecticut Department of Public Safety from 1998 to 2000, during which time he brought the department to the forefront of technology with the development of a new radio system and the Sex Offender Registry Database. In addition, he has served as a forensic expert for all 50 states and 42 countries, consulted with more than 600 law enforcement agencies around the world, and testified more than 1,000 times in court.
Lee's academic credentials include an undergraduate degree in police science from Central Police College in Taiwan, a Bachelor's of Science degree in forensic science from John Jay College of Criminal Justice, and a master's degree and doctoral degree in biochemistry from New York University. He is the recipient of more than 20 honorary degrees, and, in 1996, he was awarded the Medal of Justice from the Justice Foundation. He has authored or co-authored 40 books and hundreds of articles in professional journals; taught at more than a dozen universities, law schools and medical schools; and lectured throughout the world.