RSS
Health eChat
Listen to Certified Diabetes Educator, Jean Kostak, discuss ways to reduce your risk of diabetes.

Listen to the Podcast
Feature Story
Health Center Today, March 18, 2011
Join the Million Challenge – Take a Diabetes Risk Test
By Chris Kaminski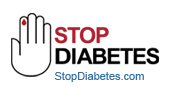 Did you know that every 17 seconds someone is diagnosed with diabetes? That's more than 5,200 individuals every day. Could you be next? On the American Diabetes Association Alert Day on Tuesday, March 22, the ADA is asking individuals to "wake-up" and find out if they are at risk for developing type 2 diabetes.
The American Diabetes Association Alert Day is an annual event held every fourth Tuesday in March. This year, individuals interested in learning about their risk of developing type 2 diabetes are being asked to take a Diabetes Risk Test. The Association is also urging everyone to "Join the Million Challenge" by rallying one million people to take the test.
Of the nearly 26 million Americans living with diabetes, a quarter - 7 million - has diabetes but don't even know it. Another 79 million American adults have prediabetes, placing them at increased risk for developing type 2 diabetes. If current trends continue, one in three American adults will have diabetes by 2050.
"Everyone should be aware of the risk factors for type 2 diabetes," says Jean Kostak, UConn Health Center's Diabetes Education Program Coordinator. "Individuals who are overweight, living a sedentary lifestyle, and over the age of 45 should consider themselves at risk for the disease. African Americans, Latinos, Native Americans and people who have a family history of the disease are also at an increased risk," says Kostak.
Unfortunately, people with type 2 diabetes can live for years without realizing that they have the disease. While people with diabetes can exhibit noticeable symptoms, such as frequent urination, blurred vision and excessive thirst, most people diagnosed with type 2 diabetes do not exhibit these warning signs at the time that they develop the disease. Often, type 2 diabetes only becomes evident when people develop one or more of its serious complications, such as heart disease, stroke, kidney disease, eye damage, or nerve damage that can lead to amputations.
The UConn Health Center's Diabetes Education Program has several programs, classes and groups to help individuals prevent diabetes or assist those already diagnosed with diabetes. In addition, the Health Center's Diabetes Comprehensive Care Program offers state-of-the-art care for people with diabetes and their families. Learn whether you are at risk for diabetes by taking the free Diabetes Risk Test available in English or Spanish. For further information about UConn Health Center programs, call 800-535-6232.